HQLS Founder Becomes XM's Chosen Partner For Italian Translations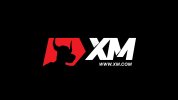 The founder of HQ Language Services, Consuelo Speranza, has been chosen by XM, a leading international investment firm and industry leader, as the exclusive Italian freelancer translator for their translators team.
XM, registered trade name of Trading Point of Financial Instruments Ltd, was founded in 2009 and even though it is a relatively new trading platform, it has grown into one of the most trusted and popular forex trading firm online with over 300,000 trading accounts.
Consuelo will bring extensive training and established expertise for maximum results during the duration of the collaboration.
XM has its headquarters in Cyprus with representative offices located in Greece and Hungary, which are blossoming financial centers.
With over 150 employees all of whom bring diverse expertise to the company, XM is on a mission to maintain its leading position in the world of forex trading.
XM is also on an expansion plan and currently supports more than 20 languages and provides investment services to traders of all levels anywhere in the world.
Consuelo has combined expertise of about 10 years and she is proud to be in collaboration with a successful, trusted and growing platform such as XM and she will commit herself to providing excellent translation services to XM.
More information: info@financialtranslationservices.com